Joanne Huff, ASN ~ Founder / Equine Specialist / Lead-Instructor
Joanne brings a wealth of knowledge & a life-time of experience to Full of Grace Farm. She describes, "As a local girl I grew up around horses and started mucking out stalls in exchange for riding lessons at the age of 12. I competed successfully in Western Pleasure and Dressage during my riding career and still love a good trail ride. While in the nursing field for 18 years, I often brought my horses to work using them to promote emotional and physical well being of my clients. Since retiring from nursing and starting this farm, I have been able to connect with other horse women who feel the same way and hold many of the same ideas as I do, such as natural horsemanship and in the inherent and healing qualities of horses. I was able to connect with various organizations to further educate myself in the field of Equine Assisted Psychotherapy (EAP) and Learning (EAL) and I am dedicated to providing my community with the best possible resources in the area." Her background includes, 18 years of nursing with specialties in Psychiatric, Critical Care, Geriatric and Substance Abuse, and Clinic Studies of Pat & Linda Parelli, Dennis Reis, Gawani Pony Boy, Klaus Balkenhol, Rachel Hackett, Joe Delano, and Jerry Shurink. Joanne's degrees & certifications include AS Nursing, Stockbridge School Equine Management, Parelli Level 1, Licensed Massachusetts Riding Instructor. She is currently a Lead Instructor at Full of Grace Farm and a private endurance coach.
Laura A. Litterer ~ Co-Founder / Executive Director / Equine Specialist / Lead Instuctor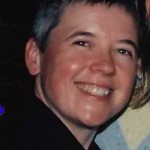 Laura brings years of diversified experience from animal science to business to Full Of Grace. At age 11 Laura began working with horses and riding competitively as a Hunter/Jumper. Her academic background includes degrees in Marine Biology from Suffolk University and Animal Biotechnology from the University of Massachusetts at Amherst. In addition to working with horses her professional experience includes biological and behavioral research at Harvard University, Suffolk University and the University of Massachusetts at Amherst. She has had the pleasure of working with students of various ages and has given academic and emotional guidance through coursework and special initiatives as well as coaching both traditional and Special Olympic athletes. In 2009 she partnered with Joanne Huff and co-founded Full Of Grace Farm. Laura is committed to expanding her knowledge and practice in the areas of Equine Assisted Psychotherapy (EAP), Equine Assisted Learning (EAL) and Natural Horsemanship techniques. She has been a member of EAGALA (Equine Assisted Growth and Learning Association) since 2009 and is a Certified Life Coach and a Licensed Massachusetts Riding Instructor.
Liz Levson ~ Instructor
Liz has been working with horses since she was 8 years old. She grew up riding and competing in equitation, hunter, and jumper classes. As an pre-med undergraduate at the University of Massachusetts at Amherst, she was on the Dressage Team for 4 years and Co-Captain her senior year during which she became one of the highest ranked riders nationally competing in the Intercollegiate Horse Shows Association. Liz and her horse, Nugget, have been at Full of Grace Farm since 2014. She became an intern in 2015 and with sponsorship from Full of Grace Farm achieved her MA Riding Instructors License in 2017. Liz is currently a graduate student at UMass Amherst's Isenberg School, and a part-time substitute Instructor at Full of Grace Farm.